Rachel Eisendrath, Assistant Professor of English and Director of the Medieval & Renaissance Studies program, has published a book entitled Poetry in a World of Things: Aesthetics and Empiricism in Renaissance Ekphrasis (University of Chicago Press, 2018).
A summary of the work is below:
Generations of scholars have heralded the Renaissance "discovery" of the physical world. Early modern botanists, astronomers, and historians, striving to observe this world as accurately as possible, increasingly tried to eliminate subjectivity from their study of "things themselves." A new detachment took hold. But poets like Petrarch, Spenser, Marlowe, and Shakespeare had their own responses. In Poetry in a World of Things, Rachel Eisendrath explores how their poetry became a repository for a more complex experience of the material world. The book focuses on ekphrasis, the elaborate literary description of a thing, as a mode of resistance to this new empirical objectivity. Poets used this highly artful form to help recover subjective experience. In so doing, they reflected on the emergence of objectivity itself as a process that was often darker and more painful than otherwise acknowledged. This highly original book reclaims subjectivity as a decidedly poetic and human way of experiencing the material world and, at the same time, makes a case for understanding art objects as fundamentally unlike any other kind of objects.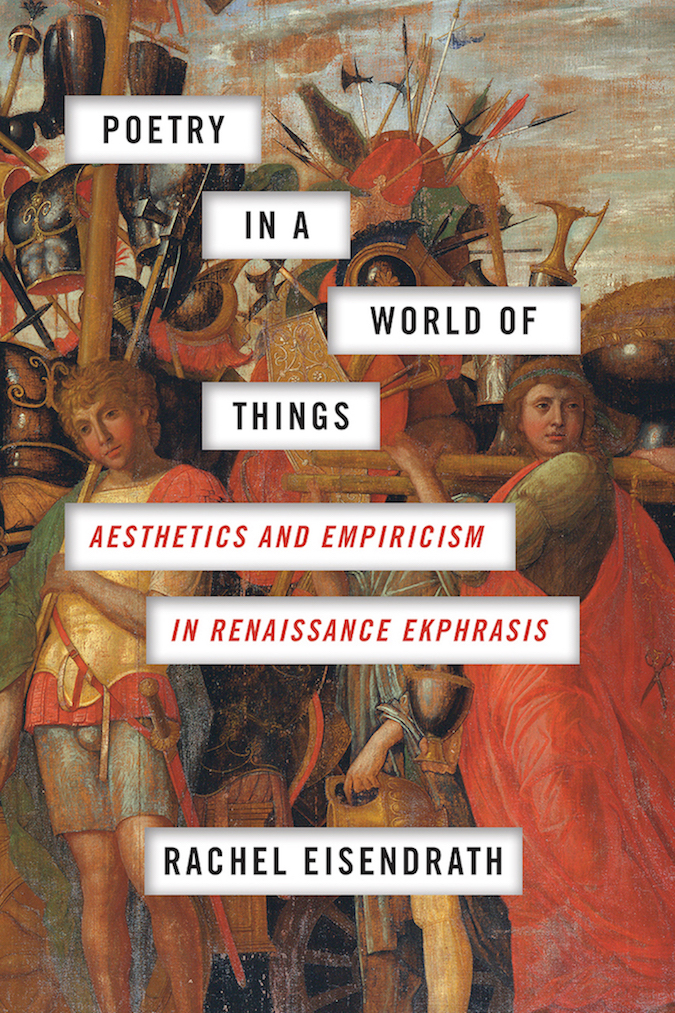 More information regarding Prof. Eisendrath's new book can be found at the following link:
http://press.uchicago.edu/ucp/books/book/chicago/P/bo27527480.html